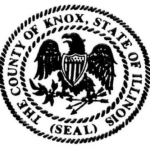 COUNTY OF KNOX
     ZONING DEPARTMENT 
     121 S Prairie St, Suite 1 
     Galesburg, IL  61401 
     Phone 309-345-3840 / Fax 309-343-0063
     Office Hours: 8:30 a.m. to 4:30 p.m.
ALL KNOX COUNTY RESIDENTS,
The Knox County Zoning Department is responsible for regulating construction activities in the unincorporated areas of Knox County.  
Suppose a resident wants to build outside any city, village, or town in the County. In that case, this department should be contacted by the property owner or the contractor before the project begins to make sure all local regulations are met according to the Knox County Zoning Resolution.
Please download one of our new Building permit applications, per type of building, which are available below.  Just click on the link to open the application.
All applications must be signed by the landowner unless there is a lease agreement.  All documentation is required.
Thank You!
Missi Wheeler
Zoning Office
Email: melissa.wheeler@knoxcountyil.gov
Sonia Hochstetler
Zoning Administrator
New Home Permit 2022
Solar Wind Permit 2022
Farm Permit 2022
Misc. Construction Permit (Decks, Garages, Etc)